The Right Choice for Home Inspections!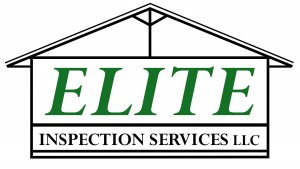 Below are some of the kind words that previous customers have shared with us.

Aloha Chris, Just wanted to thank you for the thorough home inspection and comprehensive report. You came highly recommended by our realtor, and with us still on the mainland we knew that we needed a team we could count on…. There appears to be a fair amount of "projects" for me to work on, but nothing that is a deal breaker. Thanks again for your timely response and service. We won't hesitate to use your services again.
R. Struhm – Groveland, California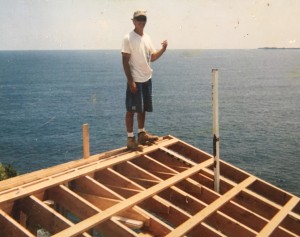 Hi Chris: I wanted to thank you for the awesome report on the inspection. It was very specific to where I could understand it and very informative. Again, thank you. You may have saved me a lot of money.
E. Dominguez – Hilo, Hawaii
Hello Chris, Thank you for the report. Your attention to detail was impressive, it certainly opened my eyes to things I did not see while looking at the property.
D. Burke – Duncanville, Texas
Chris has been a valuable asset in my real estate business. I trust him to be professional, thorough, detailed, and a genuinely caring, honest person. All my clients have commented on what they learned and how much they appreciated Chris' knowledge and willingness to take the time to explain things to buyers and sellers so they understand the issues and possible remedies available. I really like that he puts color pictures in his report so there is more clarity and the problems are easier to locate and understand. His integrity is beyond reproach, and he does what he says he's going to do, something rare in the world today. Check him out for yourself and see what I mean!
C. Lampton – Mountain View, Hawaii
Hi Chris. Thanks for the report. It was really great to meet you and have you tell us about the property. I've already told Cathy (our realtor) what a great job you did. And will continue to recommend you. Thanks again.
M. Funes – Los Angelas, California
Aloha Chris, Wow!! Your report is so amazing – SO thorough! I don't know how you compiled it so fast – I'm seriously impressed. Thank you so SO much for taking the time with us and for expediting it for our big decision. I feel very well taken care of. Mahalo and I'll be sending business your way whenever the opportunity arises.
J. Chikasuye – Mountain View, Hawaii
Good morning Chris, Thank you so much! I very much appreciate your attention to detail while completing the inspection (and re-inspection) and your prompt response and follow up. Have a fantastic day!
Barbara F. – Pahoa, Hawaii
Hi Chris, Jim and I would like to take a moment to thank you for the exceptional work you've done on our behalf. Living in Alaska while needing a home inspection in Hawaii was worrisome to say the least. We knew most Inspection companies would go out and do their job, but you certainly went above and beyond…. Your extremely thorough report, complete with photos was emailed to us within 24 hours. Our follow up question/answer emails and calls were quickly answered by you. In other words, you are excellent when it comes to staying in touch with your clients which we greatly appreciate. I would not hesitate one moment in recommending your company to anyone looking for exceptionally thorough work and great communication! Please feel free to use us as a reference if you ever need to. GREAT JOB! Sincerely,
Jim and Vicki – Papaikou, Hi
Hi Chris, I wanted to personally thank you so much for your really detailed report. It's very extensive and I appreciate all your hard work. Thanks again.
Alta G. – Pahoa, HI

Veteran owned and operated. Veterans receive a 10% discount on all services!
Elite Inspection Services LLC 
Chris Grochowski – Owner/Inspector
1160 Lei Hinahina Place
Hilo, HI 96720
808-756-4668
chris@eliteinspectionservices.net
www.eliteinspectionservices.net
Please call 808-756-4668 anytime for a free consultation or to schedule
your professional home inspection.