The Right Choice for Home Inspections!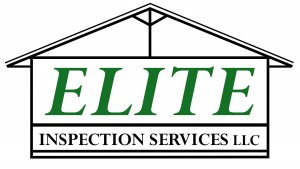 Below are answers to some of the more common questions that we receive.
Why do I need a home inspection?
Buying a home is one of the biggest investments that most people will make. A professional home inspection by Elite Inspection Services will provide a prospective buyer with a thorough and detailed inspection report documenting the current condition of all accessible systems and components of the home. Defects will be rated according to severity, and a recommended course of action will be provided. The home inspection verbal summary and written report are intended to assist the buyer in making an informed decision.
What exactly does a home inspection include?
A professional home inspection is a systematic and thorough visual inspection of all readily accessible systems and components of the home. Individual items are evaluated in terms of safety and function. A typical home inspection includes, but is not limited to evaluation of the Site, Foundation, Roof, Exterior, Electrical, Plumbing, Water Heating equipment, Air Conditioning equipment, Interior, Kitchen Fixtures and Appliances, and Bathrooms. Weather permitting, roofs will be walked. Crawl spaces and attics will be entered.
Is a home inspection the same as a code inspection.
No. A typical home inspection is not a code compliance inspection. Individual items or systems of the home are evaluated in terms of safety and function. In other words, do things work the way they are intended to. In some instances, a defect noted in the inspection report might also be a violation of local or national codes, but the actual code will not be quoted or referred to.
How much does a home inspection cost?
Prices for a home inspection are based on the square footage of the home. Typically, most homes fall within the range of $400.00 – $500.00. Larger homes, or homes with multiple living areas may be slightly higher.
Do veterans receive any discounts?
Yes. As a veteran owned and operated company, we are proud to offer a 10% discount to all veterans or active duty military.
Do I have to be present during the inspection?
It is not mandatory that you be present, but it is encouraged. Here in Hawaii, we are aware that many home buyers are off island at the time of the inspection. What generally works well is when the prospective buyer, or their representative arrives at the home after the inspector has been on site for the majority of the inspection. This allows the inspector to focus on the inspection, and then upon completion, the client is on hand to go over the findings and receive a verbal summary. The client is also invited to ask any specific questions they may have regarding their own observations.
How and when do I get my report?
Your professional home inspection report will be delivered to your email as a PDF file the following day.
Does the inspection report include photos.
Yes. Color photos are an important part of the inspection report, and are very useful to illustrate specific defects. (Note: If there are no defects in a particular area, there may not be any photos in that section of the report.)
What if I have questions about my report?
I am always available to answer any questions you might have. I can be reached at 808-756-4668 or via email at chris@eliteinspectionservices.net
---

Elite Inspection Services LLC 
Chris Grochowski – Owner/Inspector
1160 Lei Hinahina Place
Hilo, HI 96720
808-756-4668
chris@eliteinspectionservices.net
www.eliteinspectionservices.net
Please call 808-756-4668 anytime for a free consultation or to schedule
your professional home inspection.