The Right Choice for Home Inspections!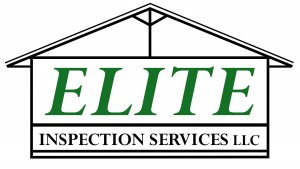 As an active member in good standing of The American Society of Home Inspectors (ASHI), the oldest and most respected professional association for home inspectors in North America, all inspections are performed in strict adherence to the ASHI standards of practice.
---
Pre-purchase inspection :
Buying a home is one of the biggest investments most people will make. Whether you are a first time home buyer, or you have bought and sold several homes, it is always important to have a thorough pre-purchase home inspection to help provide you with the information you will need to make a well informed decision.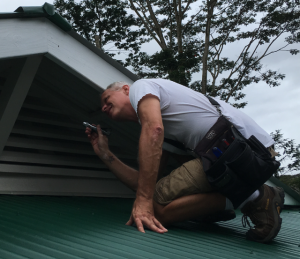 An Elite professional home inspection is a thorough and systematic inspection of all visually accessible interior and exterior systems and components of the home including, but not limited to the following: Site – Includes evaluation of driveway, walkways, trees, landscaping, grading, and drainage; Foundation – Crawlspaces will be entered. All components of the support structure evaluated; Roof – Weather and materials permitting, roof will be walked. Roofing, roof framing and sheathing, flashing, chimneys, gutters, attic space, and ventilation will be rated; Exterior – Siding, trim, windows, doors, stairs, decks, railings, and a garage/car port will be evaluated; Electrical – Primary service (traditional or off grid/solar), electrical system ground, breaker box, wiring, all accessible outlets, switches, and fixtures will be checked for proper installation and operation; Plumbing – All water delivery systems, water catchment tank (if present), drain, waste and vent lines, water heating systems (traditional or solar), gas/propane delivery systems, and drain function throughout evaluated; Interior – Evaluation of walls, ceilings, floors, trim, doors, fire place/wood stove and smoke alarms; Kitchen and Bathrooms – Evaluation of all cabinets, counter tops, fixtures, faucets, and appliances.
The prospective buyer and/or their real estate agent are always welcome to be present during the inspection. Upon completion of the inspection, a verbal summary of findings is provided and the client is given the opportunity to ask questions. The comprehensive inspection report, complete with color photos is easy to read and understand, and is available the following day as a PDF file that is sent to your email. After delivery of the report, I am always available for any additional questions.
"Good morning Chris, Thank you so much! I very much appreciate your attention to detail while completing the inspection (and re-inspection) and your prompt response and follow up. Have a fantastic day!"
Barbara F. – Pahoa, Hawaii
Click here to see more testimonials
---
Pre-sale inspection :
For the home owner who is planning on listing their property for sale. A pre-sale inspection (just like the pre-purchase inspection detailed above) will help to identify any defects, or safety issues in the home that may affect the future sale of the property. This also gives the home owner a chance to address any issues brought up in the inspection report before listing the property, there by helping to avoid any surprises later on.
---
Single or multi family homes:
Elite Inspection Services' detailed report format can be modified to accommodate single or multi family homes.
---
Condominium inspection: 
A typical inspection of a condominium generally includes only those systems and components that are actually being considered for purchase. Inspection of common areas (areas and systems controlled by the Home Owner's Association) are not included in the price. Common areas include, but are not limited to: grounds, parking, swimming pool or spa, roof, water heating equipment in most cases, electrical service panels, etc..
Because the common areas are not evaluated, a condominium inspection costs less than an inspection of a stand alone home with comparable square footage. Please call 808-756-4668 anytime to receive a quote for your next condominium inspection.
---
Commercial Inspections
Elite Inspection Services is also available to inspect commercial properties.
---
Vacant land inspection:
An inspection of vacant land can help to identify potential strengths and weaknesses of a particular piece of land. Grading, drainage, vegetation, access, and availability of utilities will be evaluated. A vacant land inspection would include a verbal and written summary report. Including color photos.
NOTE: A vacant land inspection is not a replacement for a land survey. And does not include staking or pin finding.
---

Veteran owned and operated. Veterans receive a 10% discount on all services!
Elite Inspection Services LLC 
Chris Grochowski – Owner/Inspector
1160 Lei Hinahina Place
Hilo, HI 96720
808-756-4668
chris@eliteinspectionservices.net
www.eliteinspectionservices.net
Please call 808-756-4668 anytime for a free consultation or to schedule
your professional home inspection.